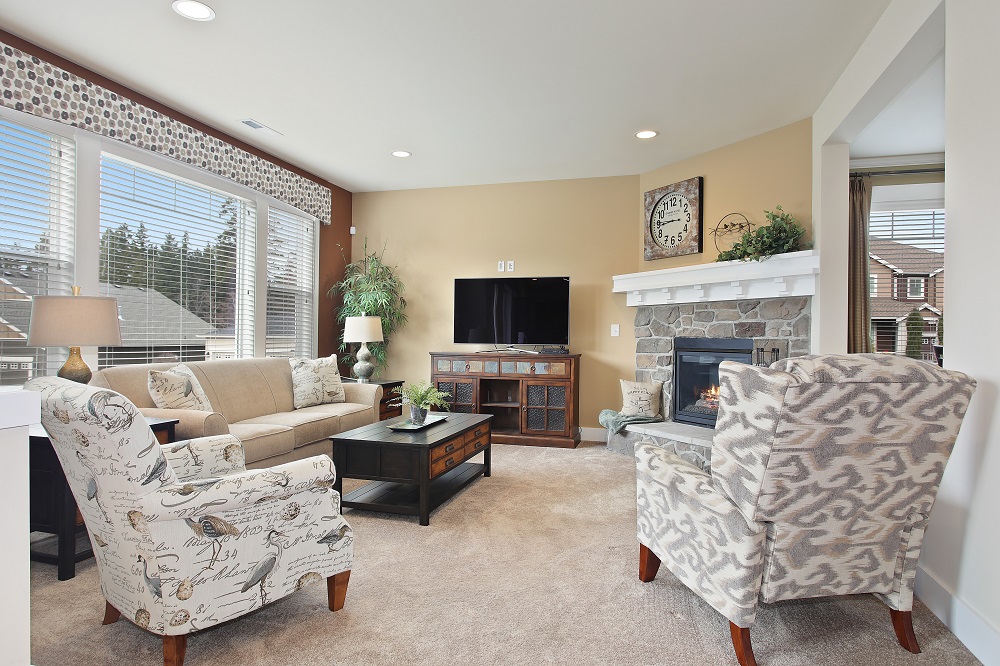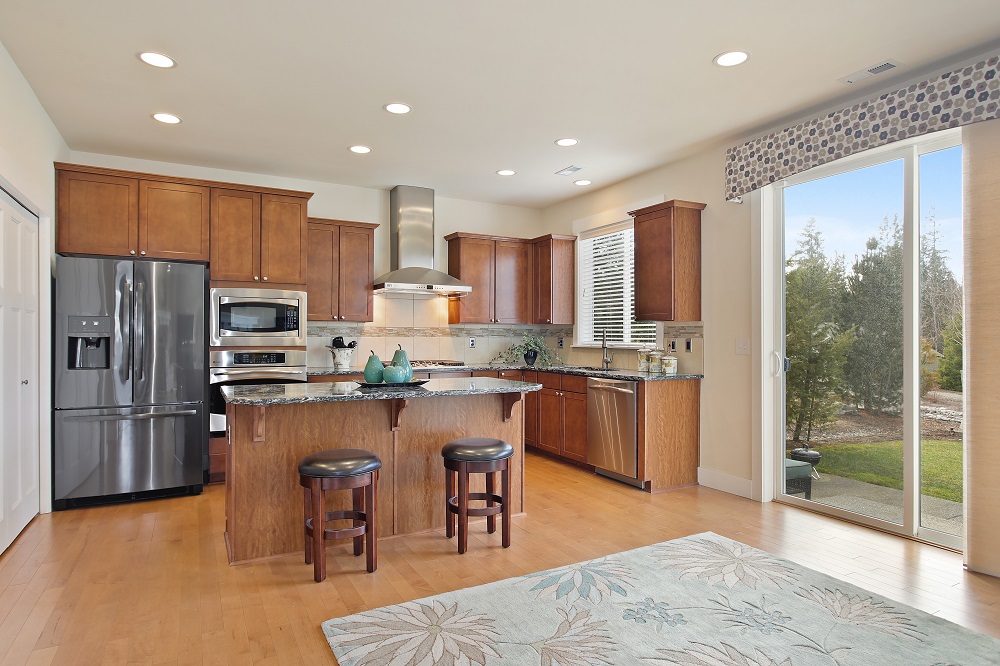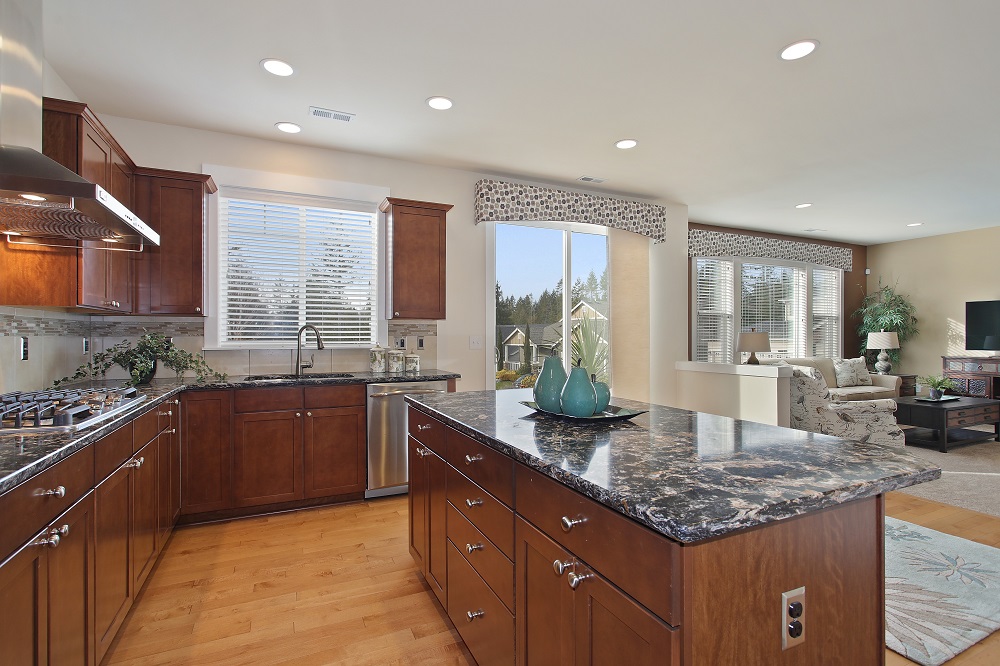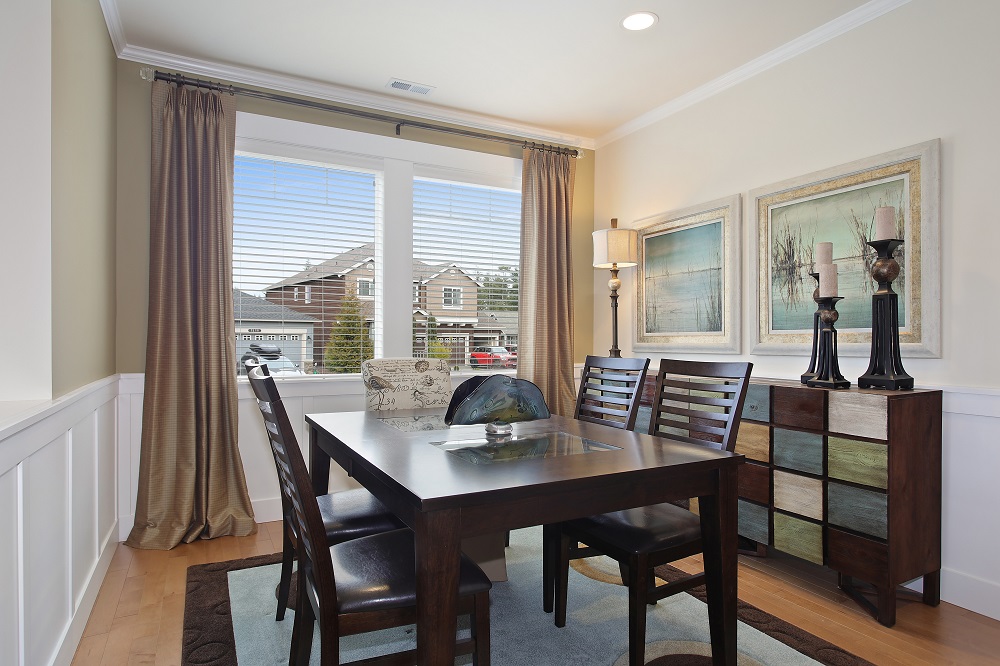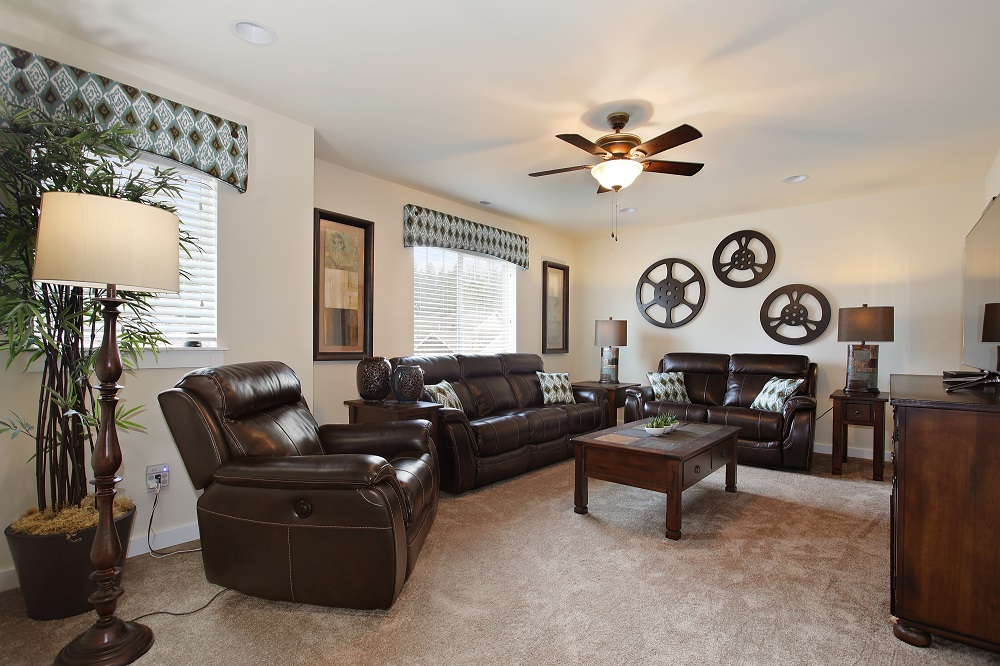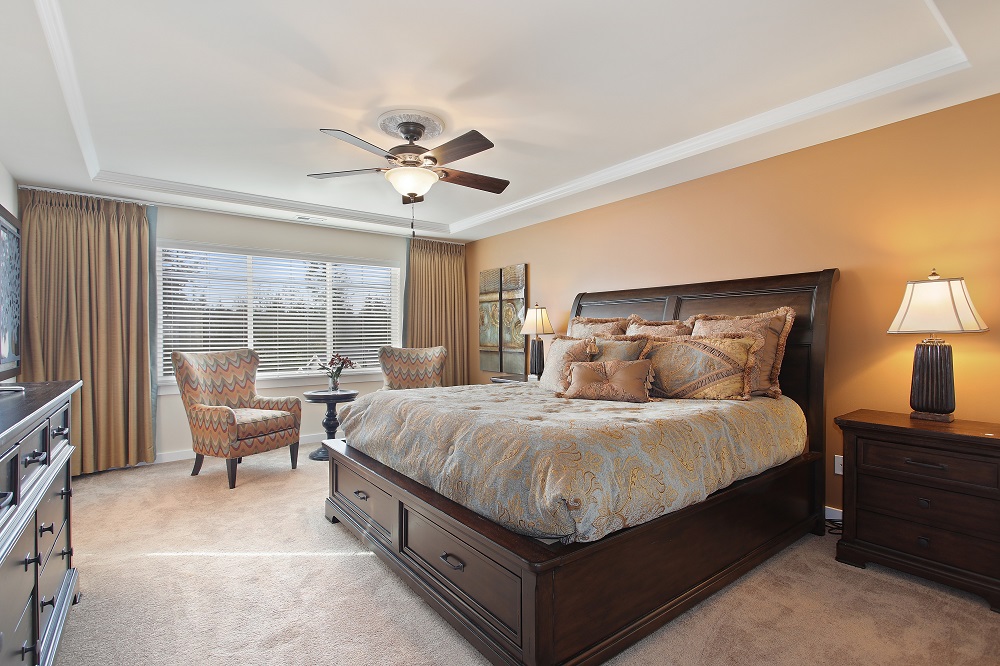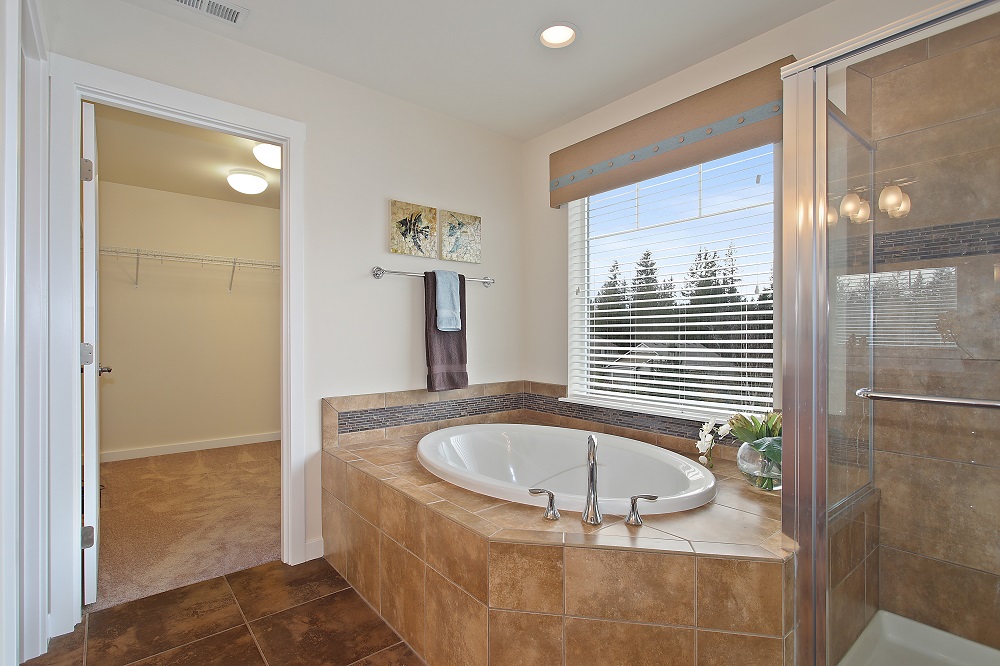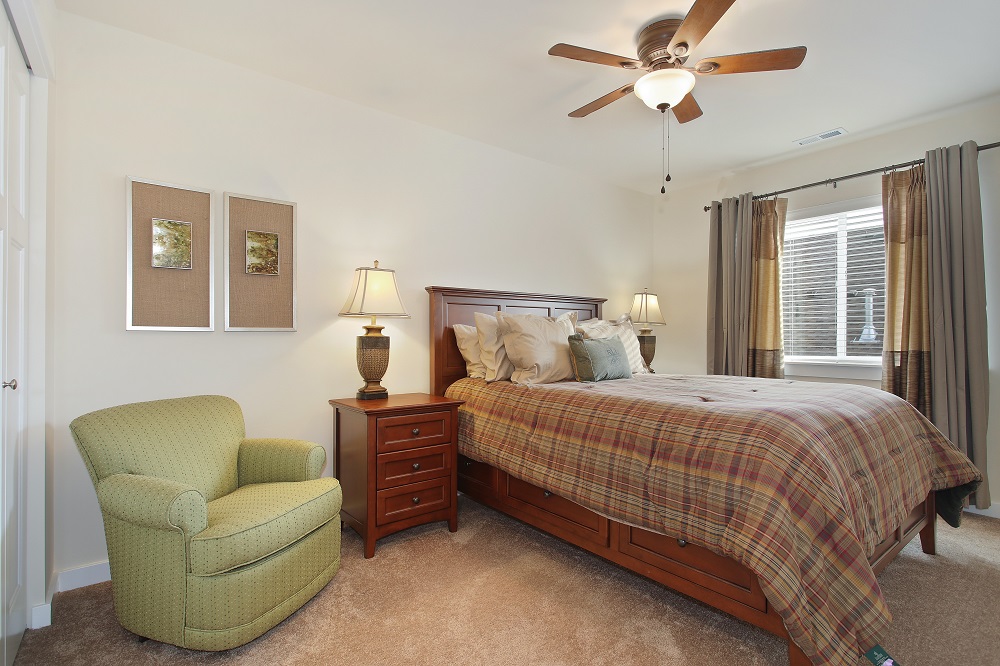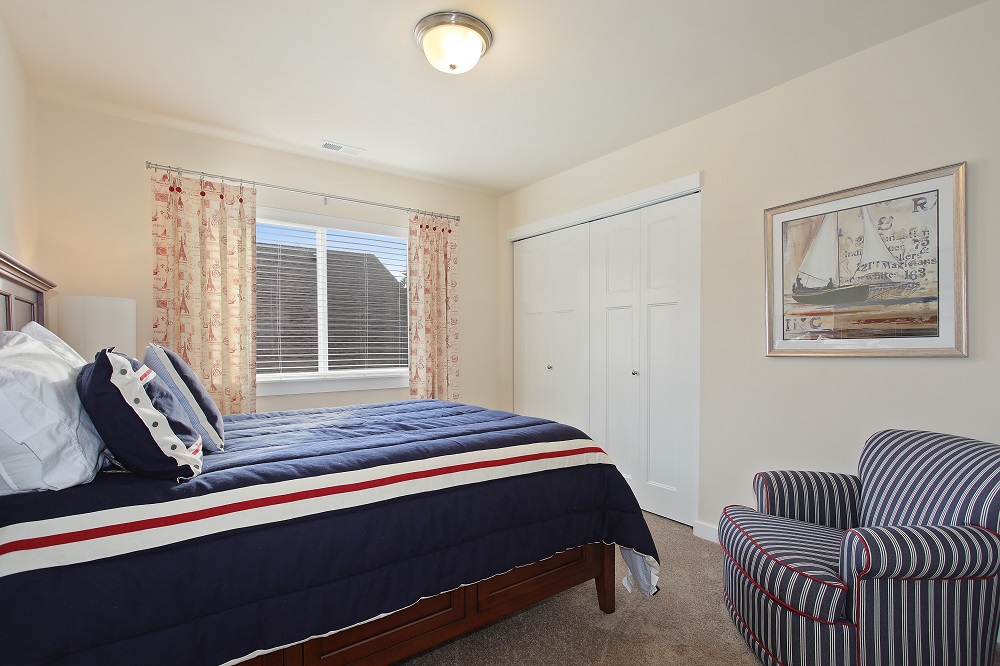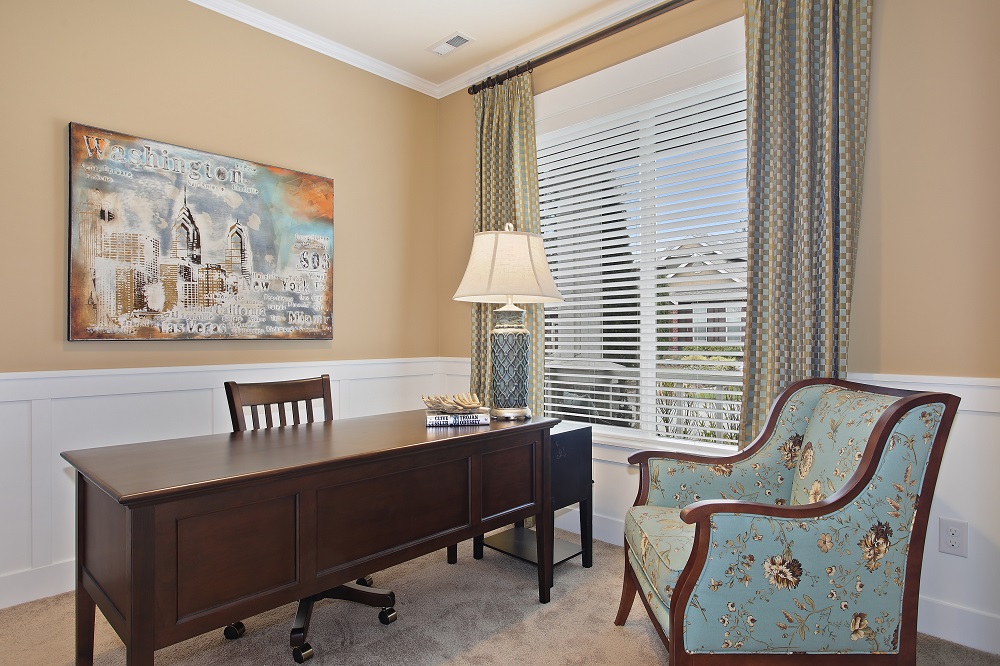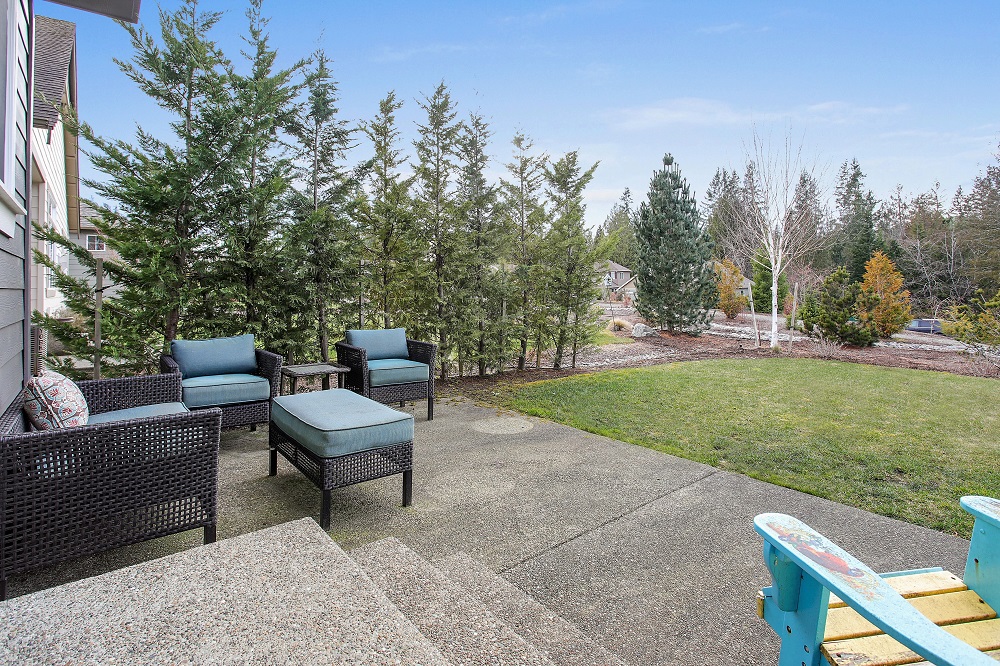 McCormick Woods presents its gem within the gated community of Hawkstone! High expectations are merited for a flawless model home featuring a custom kitchen, gorgeous hardwood floors, wonderful afternoon light & private master to end the day. Relax in the upstairs den or entertain on the main w/ a perfect open concept plan & backyard patio for BBQs. Fully appointed with A/C, 4 additional bedrooms, tiled baths, gas range & walking trails nearby. Meticulously maintained & a wonderful "home" feel!
5 bedrooms
2.75 bathrooms
2,706 square feet
6,534 square foot lot
Gated Community
Offered for $489,000
McCormick is a community in harmony with the natural beauty of the quintessential Pacific Northwest. With the sought-after McCormick Woods Golf Course as its centerpiece, it is one of Puget Sound's few remaining master planned communities.  Surrounded by tall pines in a quintessential Northwest environment,  McCormick has over 7 miles of trails linking the lakes and parks within the community.
With Seattle just a boat ride away, residents of McCormick can enjoy all the world class musical and theater performances, museums and major sporting events and destinations such as Pike Place Market and the Space Needle. The new Fast Ferry passenger service from Bremerton is now carrying passengers to Seattle in 28 minutes. Super fun and fast!
Get out and explore the great outdoor with the many parks available near this community! The Big Pond Trail is a beautiful, wooded area that is dog friendly and perfect for a leisure walk. Deer, rabbits, birds, and other small animals can be seen poking their heads out through bushes and trees. The combination of exercise, nature and the fresh smell of pine on a crisp morning is a great way to feel energized and melt away any stress you may have. The trail starts in Deer Park with smaller trails connecting the entire loop. There's also Mary McCormick Park -offering residents a multitude of opportunities for sport activities including tennis, pickle-ball and basketball courts as well as a playground.
Enjoy all the amenities that this community has to offer – enjoy the scenic golf experience, or ladies book club, bridge club, garden club, knitting club and adult socials will keep you as busy as you like with tournaments and events, fabulous dining, children's programs, holiday celebrations, and so much more.
Shopping, dining and entertainment isn't far away, just 5 miles – Rodeo Drive-In Theater, Simon's Pan-Asian Bistro, That One Place American dining, El Pueblito, Cosmo's Ristorante & Delicatessen, and plenty more around the area and off Bethel Rd SE.
Silverdale & the Kitsap Mall are just 25 minutes away, Tacoma is 27 miles away, Belfair State Park is 14 miles away and Bremerton is 33 minutes away.
School District for this area is South Kitsap – South Kitsap High School, Cedar Heights Jr. High School and Sunnyslope Elementary School.
Call or text listing agent Ryan Knicely for more info: 253-343-4049
Posted on April 16, 2018 at 7:56 pm
Ryan Knicely
Category:
Uncategorized
Tagged

five bedroom, for sale, garage, gated community, home for sale, house for sale, McCormick Woods, New Listing, port orchard, real estate, realtor, view home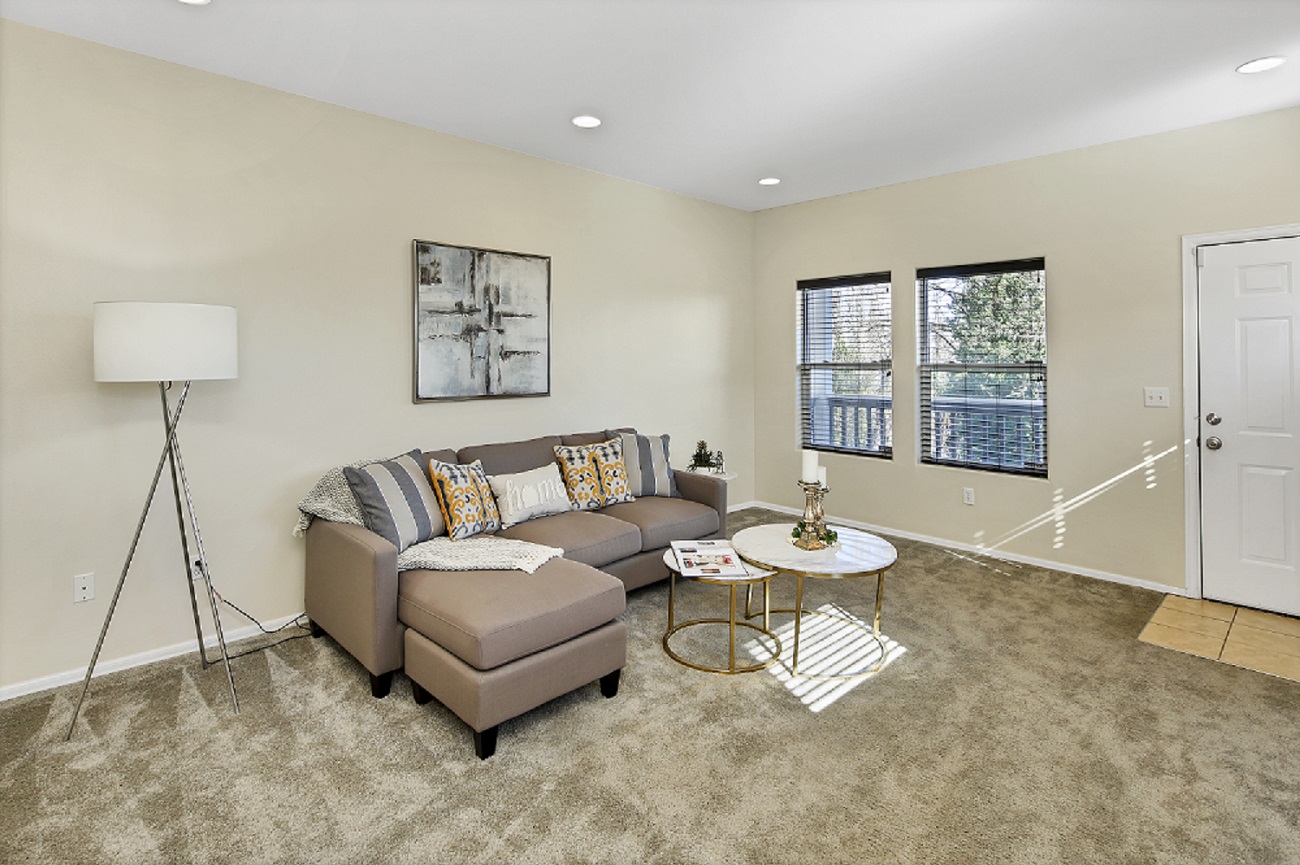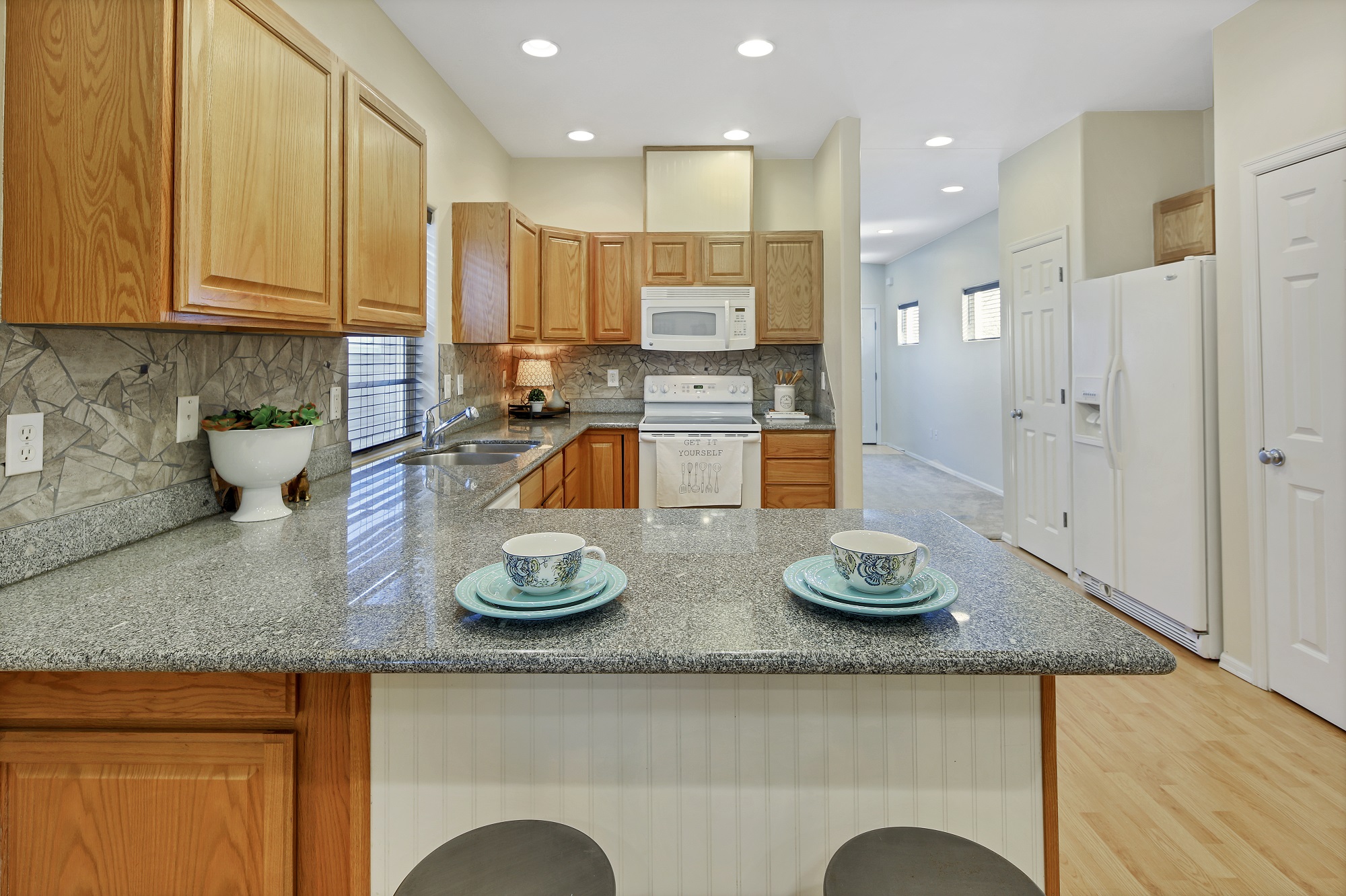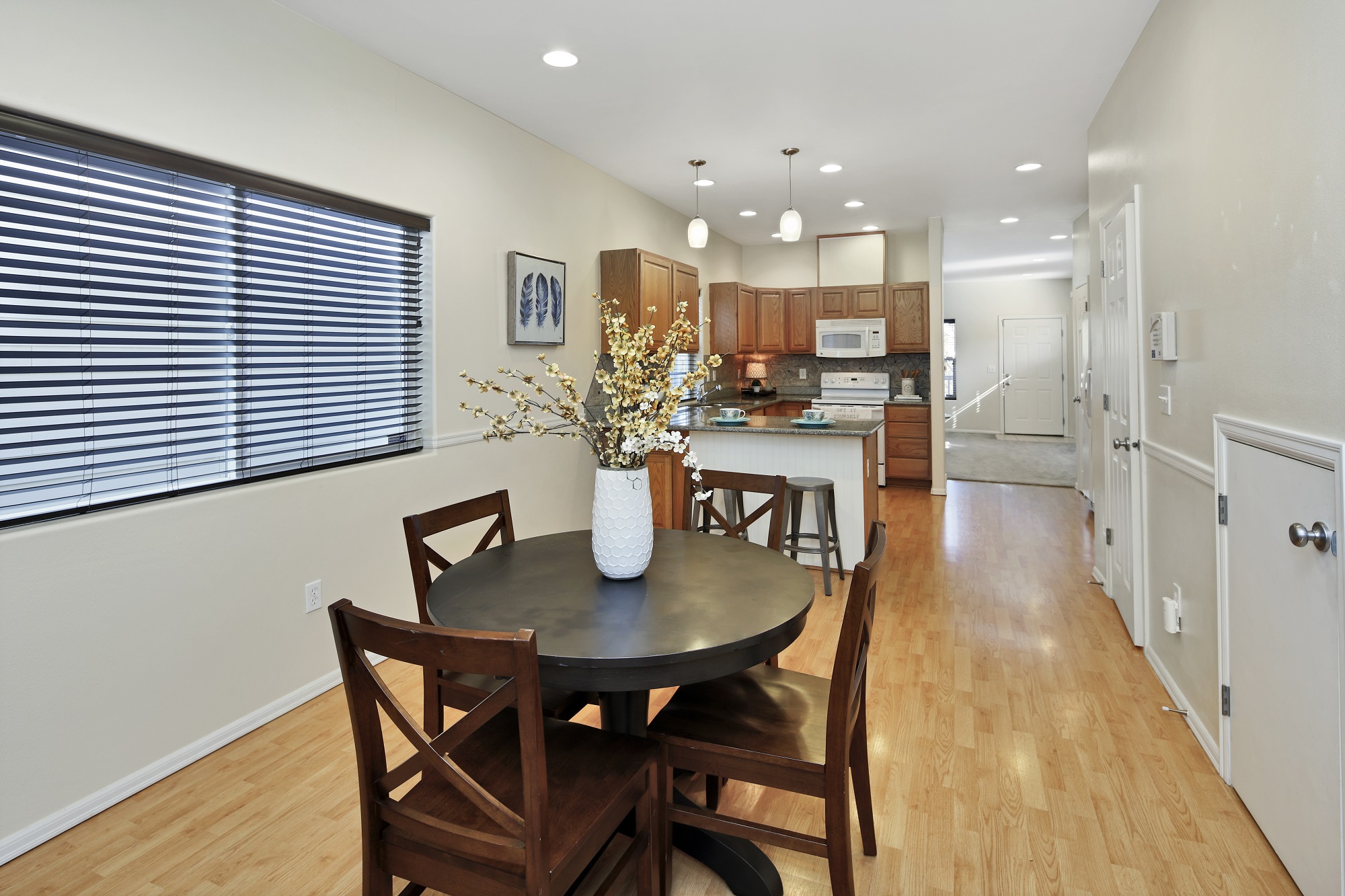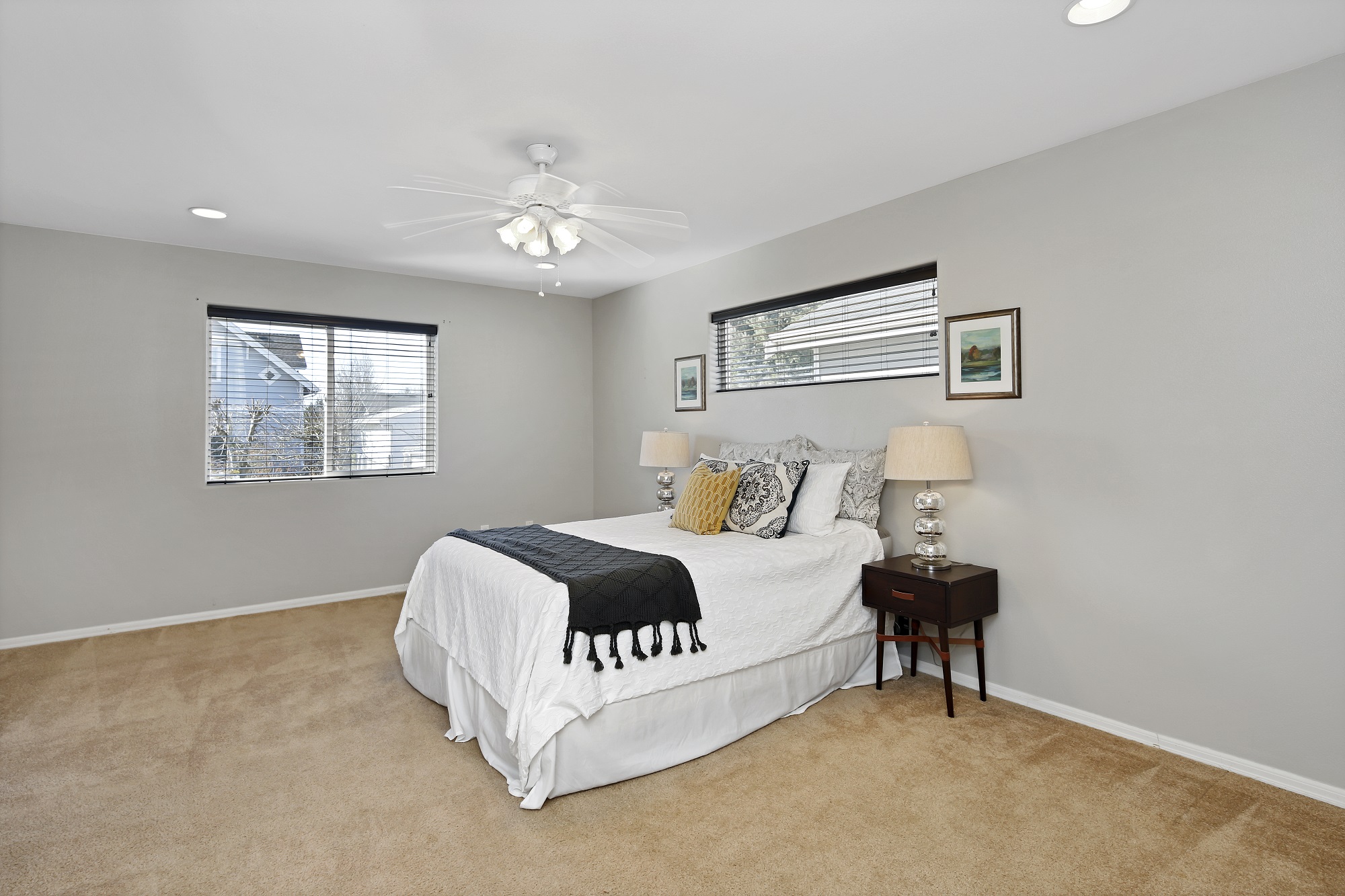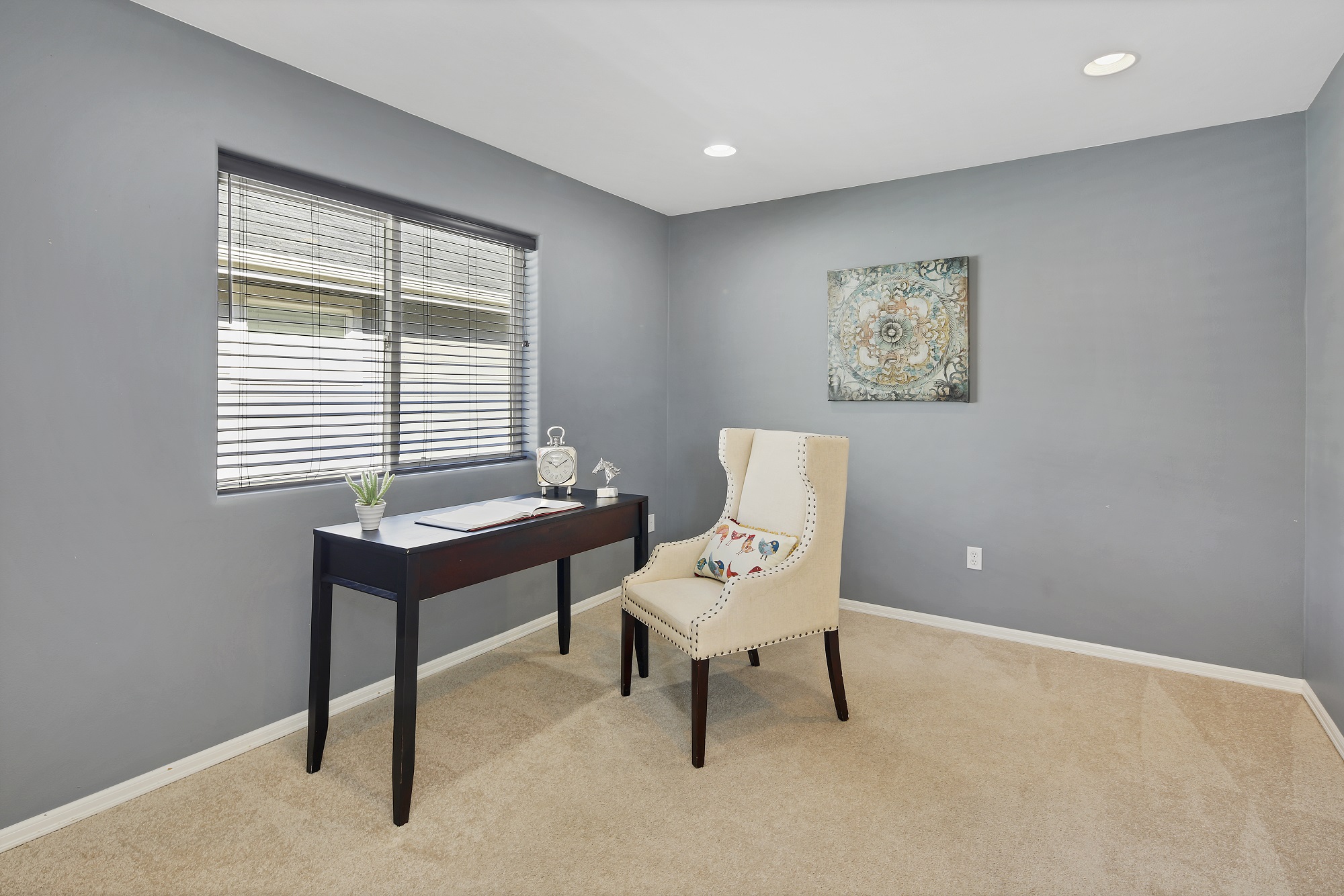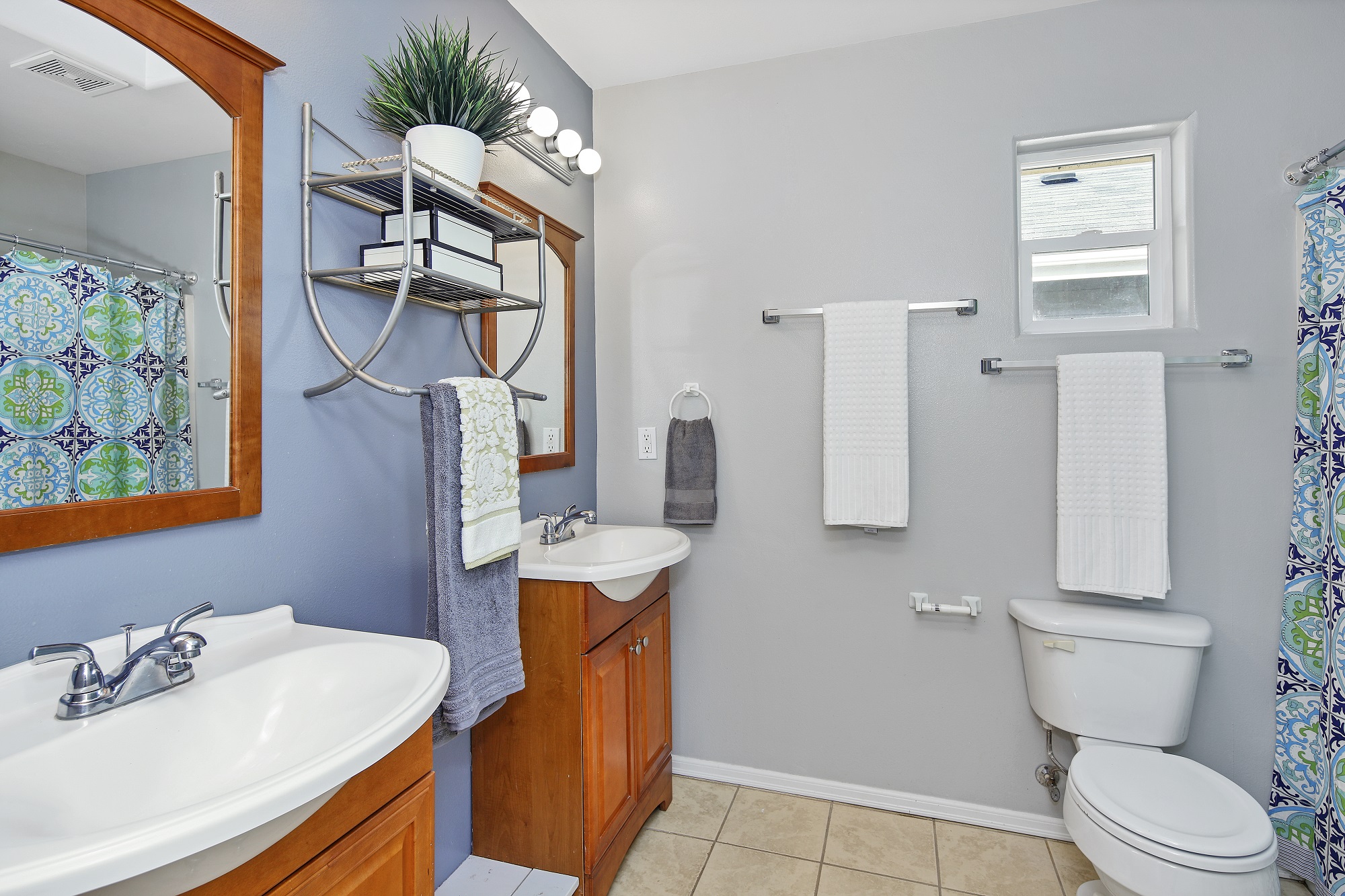 OPEN HOUSE SATURDAY 3/10 FROM 12-2PM
Welcome home to a fantastic Hilltop abode! This 2008 build has been well cared for & is worry free with updated electrical, plumbing & sewer systems. Perfect location for a commuter or downtown worker in need of a garage & smartly upgraded with granite counters, engineered hardwoods, double paned windows & kitchen back splash. Unbelievable view of Mt Rainier from one of the 3 spacious, upper floor bedrooms & a generous 2.5 baths throughout, including a sky-lit master. Must see video for more info!
3 bedrooms

2.5 bathrooms

1,680 sq. ft.

2,875 sq. ft. lot

Offered for $275,000
The Hilltop Neighborhood is a historically diverse neighborhood in Tacoma, is near the historic main branch of the Tacoma Public Library, Bates Technical College, and a bevy of other hidden gems. This home is specifically centrally located, so you're mere minutes from the best of everything  Downtown, on 6th Ave, and South Tacoma Way.
A favorite coffee shop and eatery less than 2 miles is the Red Elm Cafe – owned and operated by three sisters and known for their $4 Belgian Waffles. Always say yes to the whipped cream & their strawberry jam drizzled on top. They also have breakfast and lunch sandwiches on the menu, along with a variety of hot beverages.
If you're looking for somewhere to go on a Friday or Saturday night or even weekday happy hour, check out The Eleven Eleven – soups, hot and cold sandwiches, pasta, appetizers, spirits and beers on tap. Open 7 days a week & late – Follow their social channels for specials and upcoming events.
In the mood for a swanky cocktail or a light lunch? Head to 1022 South J and you'll get just that! Like their Western Diamondback – Rye Whiskey, Smoked Brandy, Yellow Chartreuse and Pine Tincture Rinse. Tastes like winter, but will warm you up from the inside out! "One can expect to enjoy carefully crafted cocktails with innovative food creations with an eclectic musical sound-scape. All from the comfort of their urban living room." – according to their website. The seller recommends "The cheese and charcuterie platter was delicious. They also have a wide variety of delicious sandwiches."
Don't miss these eateries – Marsha's Silver Spoon, a long time Tacoma staple has the kind of American comfort-food that sticks to your ribs. Burger Seoul, a Korean burger food truck and Tacoma's newest and hottest joint doesn't just serve up the one and only Bulgogier, they're also pumping out some dope jams. Get it to go or chill at one of their picnic tables.
For your shopping needs – Tacoma Central is just six minutes away is Tacoma Central – Target, TJ Maxx, Office Depot, Hobby Lobby, Carter's, Bath & Body Works, and more. Fred Meyer is seven minutes away for your grocery needs. Costco is four minutes away for your bulk shopping needs and the Tacoma Mall is just another minute away for everything else you might be looking for.
For other dining, shopping and entertainment options – downtown is close by, just less than two miles. The seller mentioned, "In August, Brew Five Three: Tacoma's Beer and Blues Festival is hosted on Broadway where the entire street is closed for the weekend and vendors set up and it is within easy walking distance from the house!" They also mentioned their favorite dinner spot downtown, "Indochine was always a favorite for dinner. Curry Vegetable Empanada Puffs were an amazing appetizer and the Cashew Chicken with Flat Bread was a killer main course!"
For outings, Irving Park is practically in your backyard and a short walk. This neighborhood Park over looks Nalley Valley, has a baseball field, basketball court and playground.
For local sporting events, Cheney Stadium is less than 3 miles away and is not only home to the beloved Tacoma Rainiers Minor League Baseball team, but is now also home to Sounders FC2 soccer franchise. There's plans in the works to build 5,000-seat soccer stadium as a home for the squad in 2020. First home match is March 16th against longtime Cascadia rivals, Portland Timbers 2.
This home is also in an ideal location if you have to commute. The ramp for WA -16 is 8 minutes away and will put you quickly on I-5 north or south.
Call or text listing agent Ryan Knicely for more info: 253-343-4049
Posted on March 8, 2018 at 4:00 pm
Ryan Knicely
Category:
Uncategorized
Tagged

for sale, garage, hilltop, home for sale, house for sale, New Listing, real estate, realtor, Tacoma, THREE BEDROOM, Video Tour, view home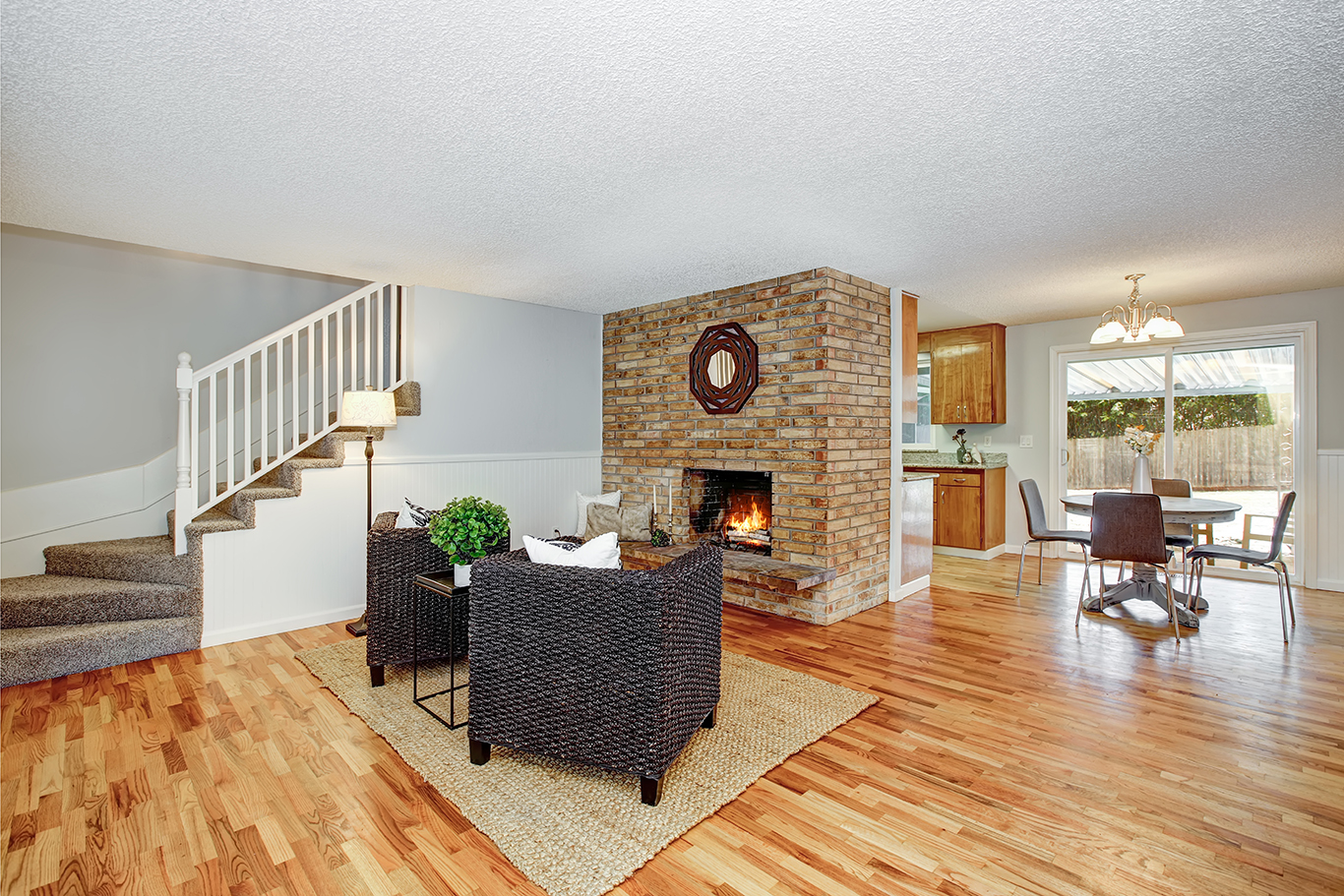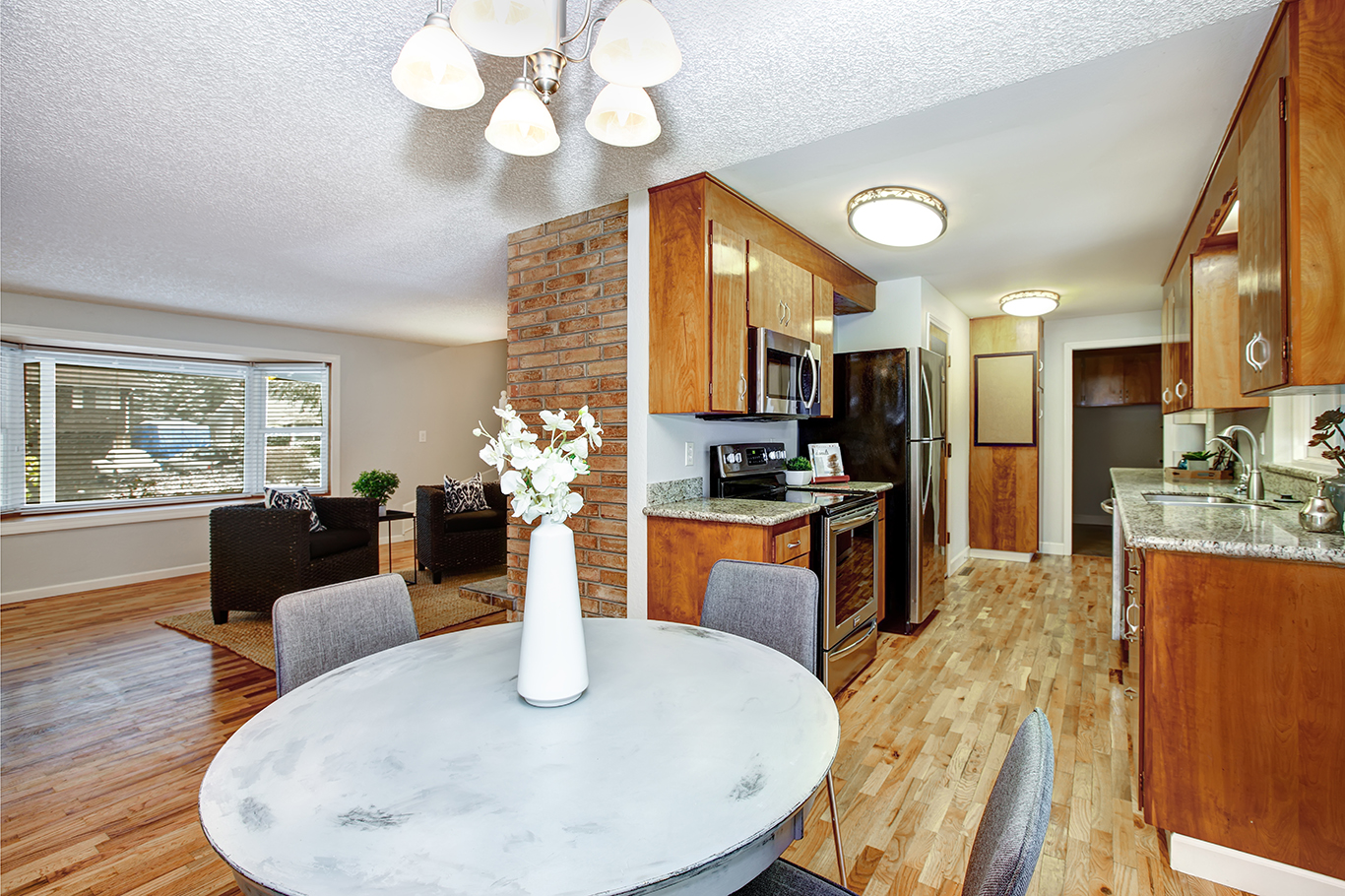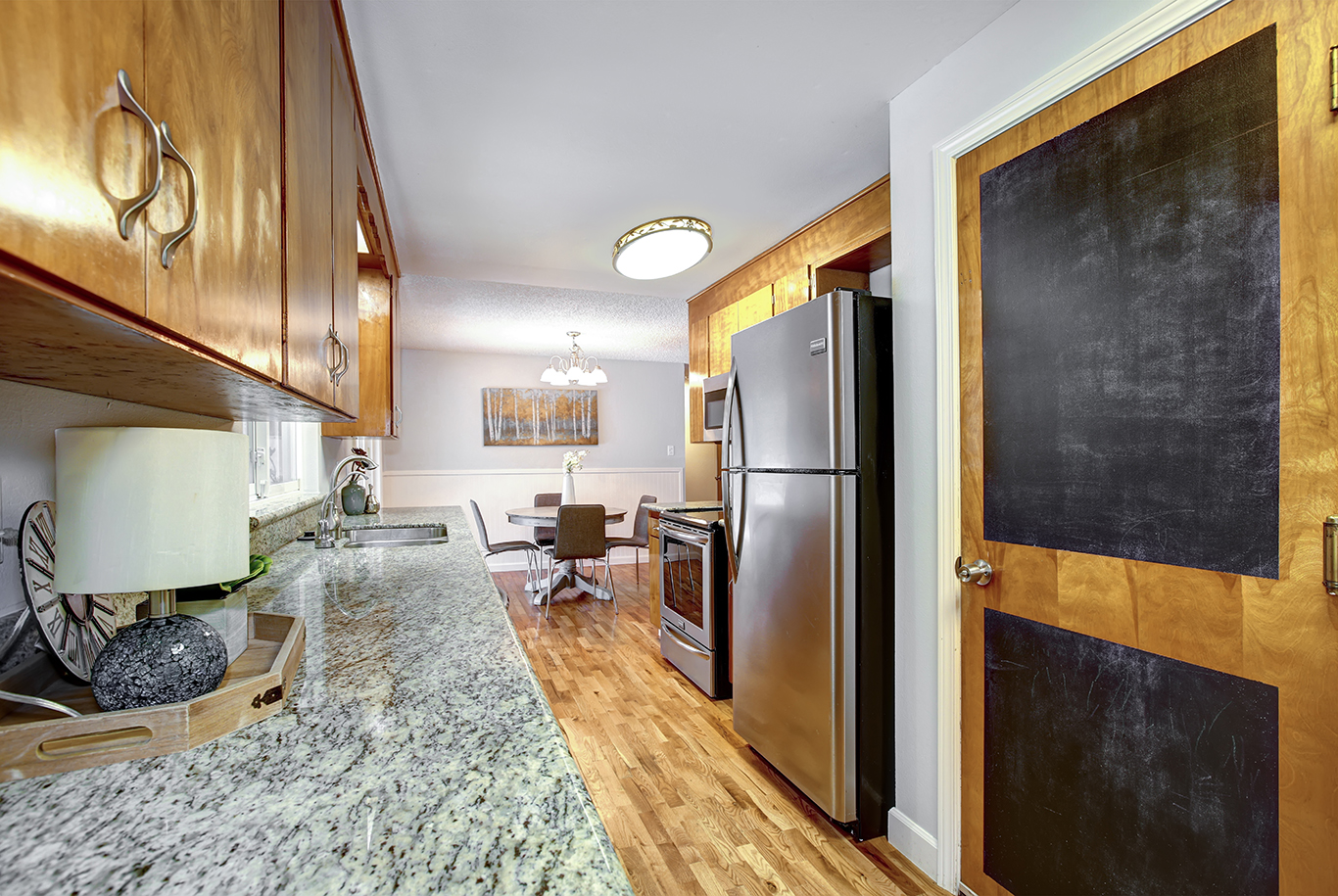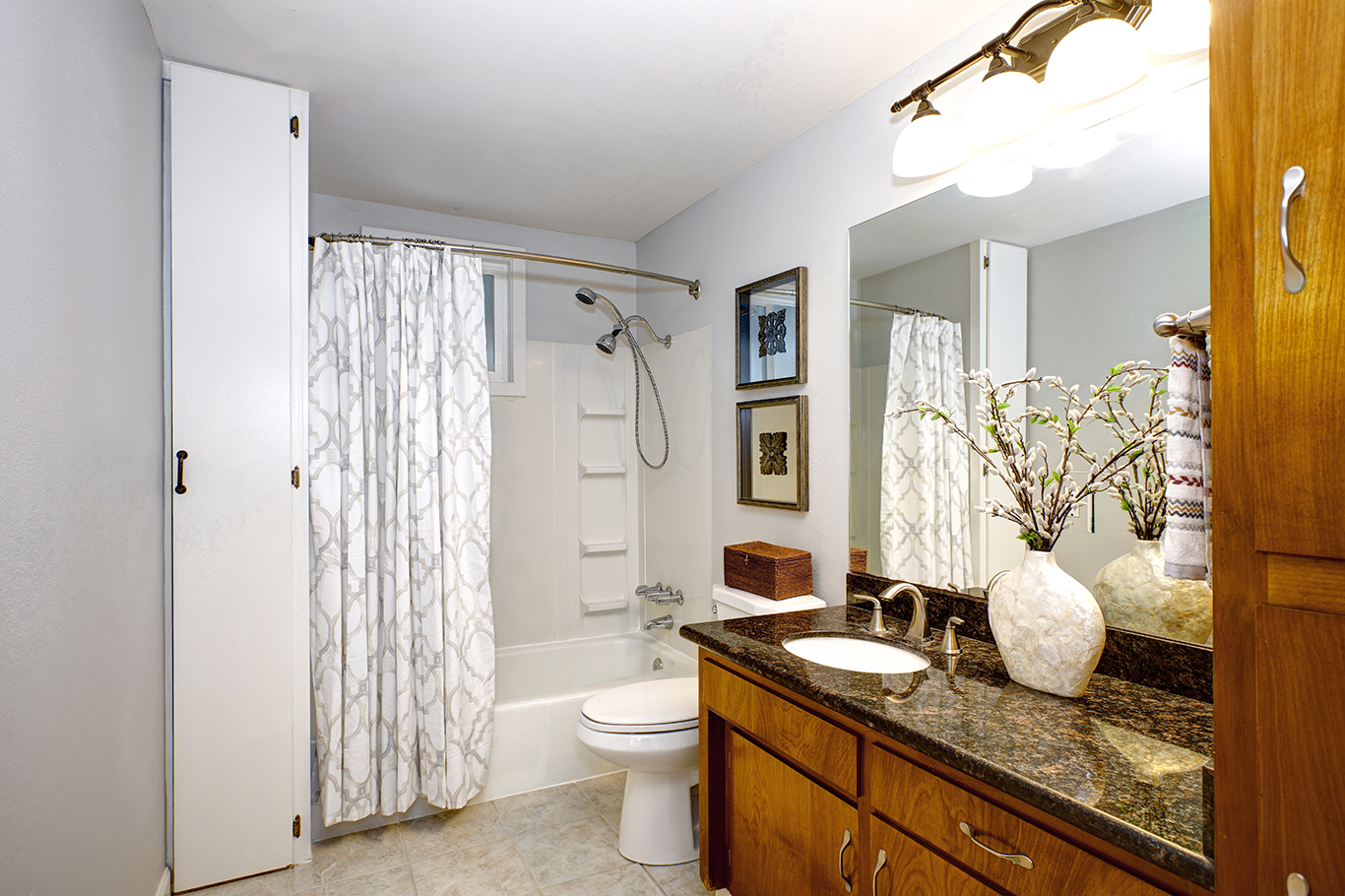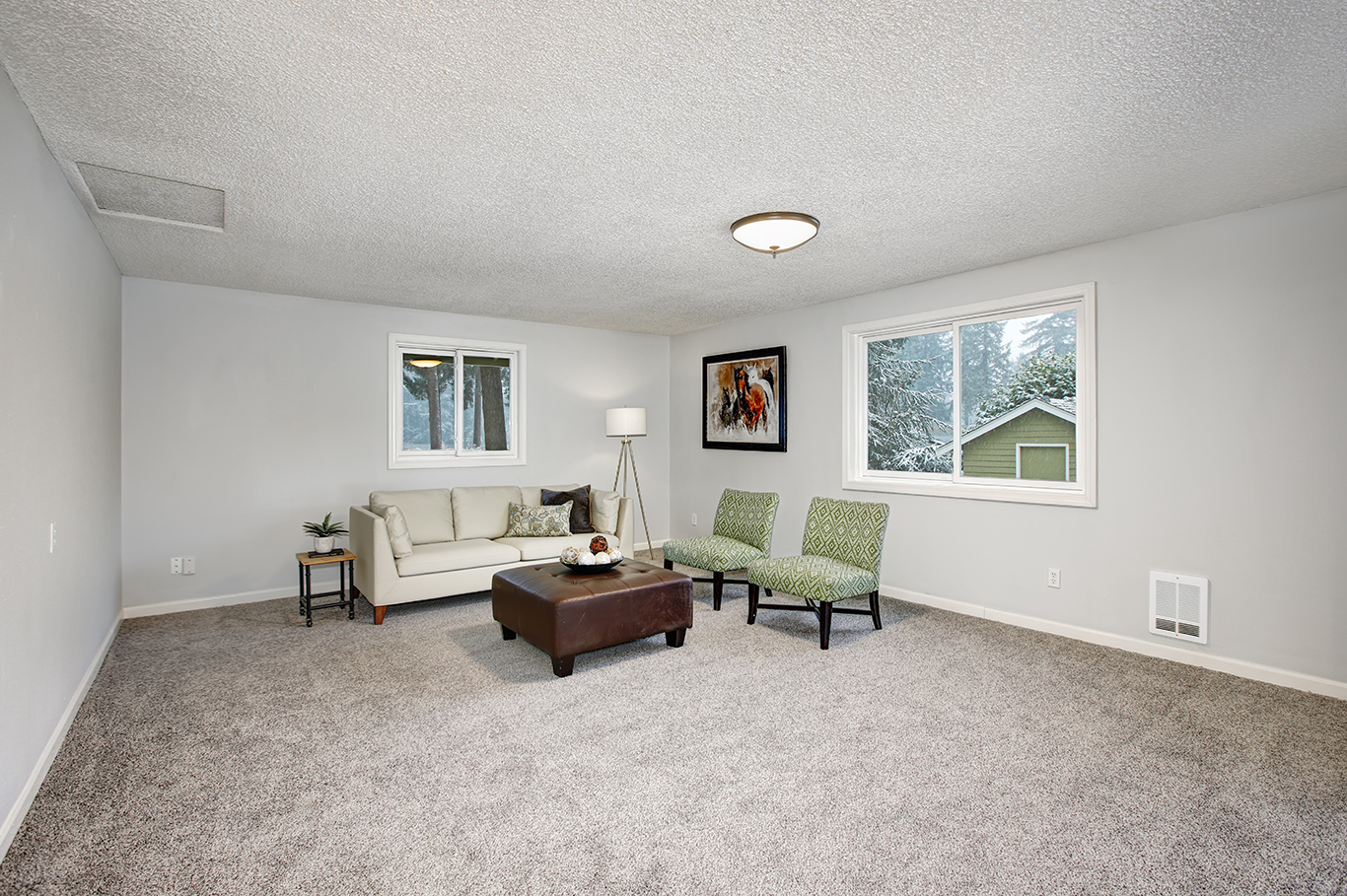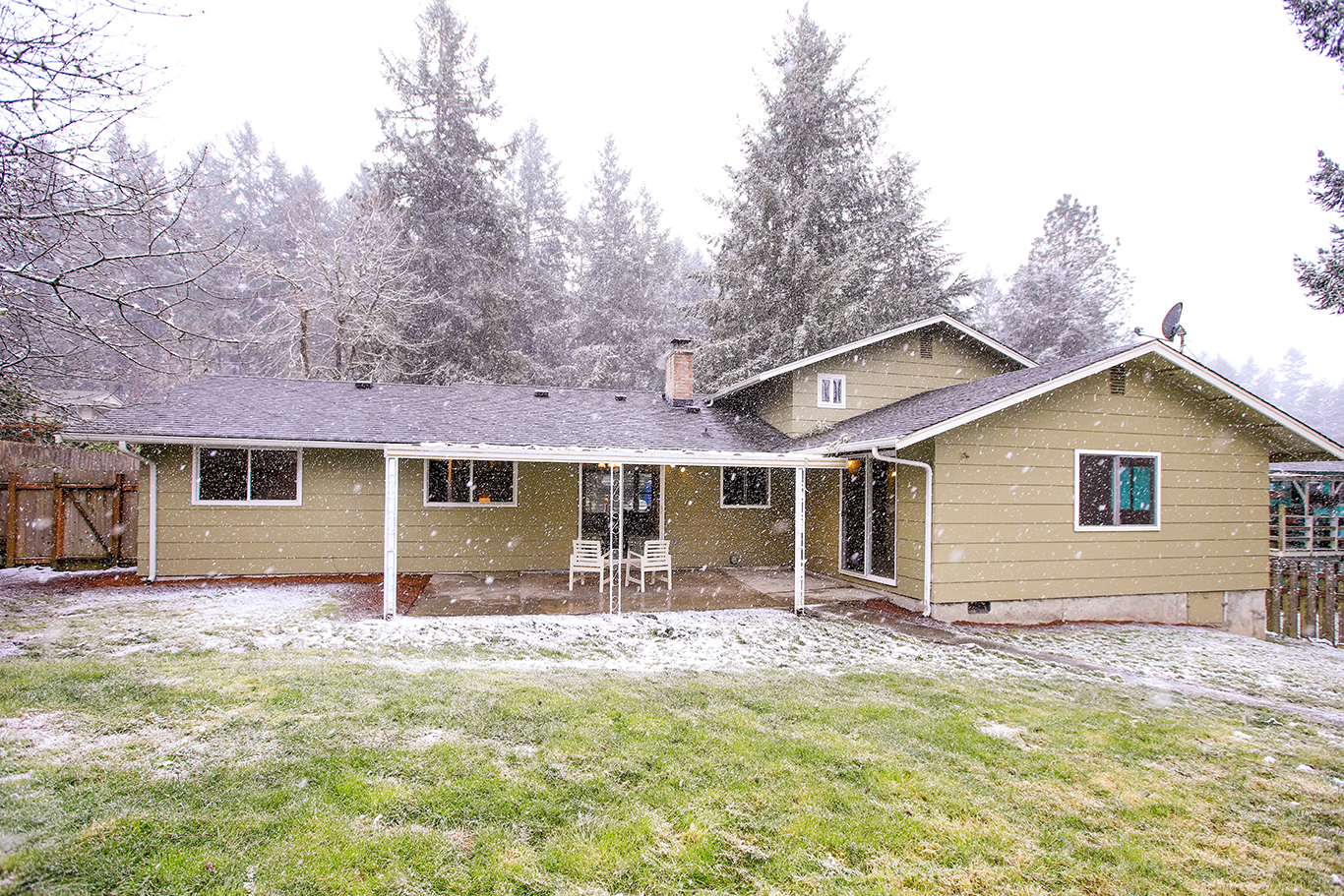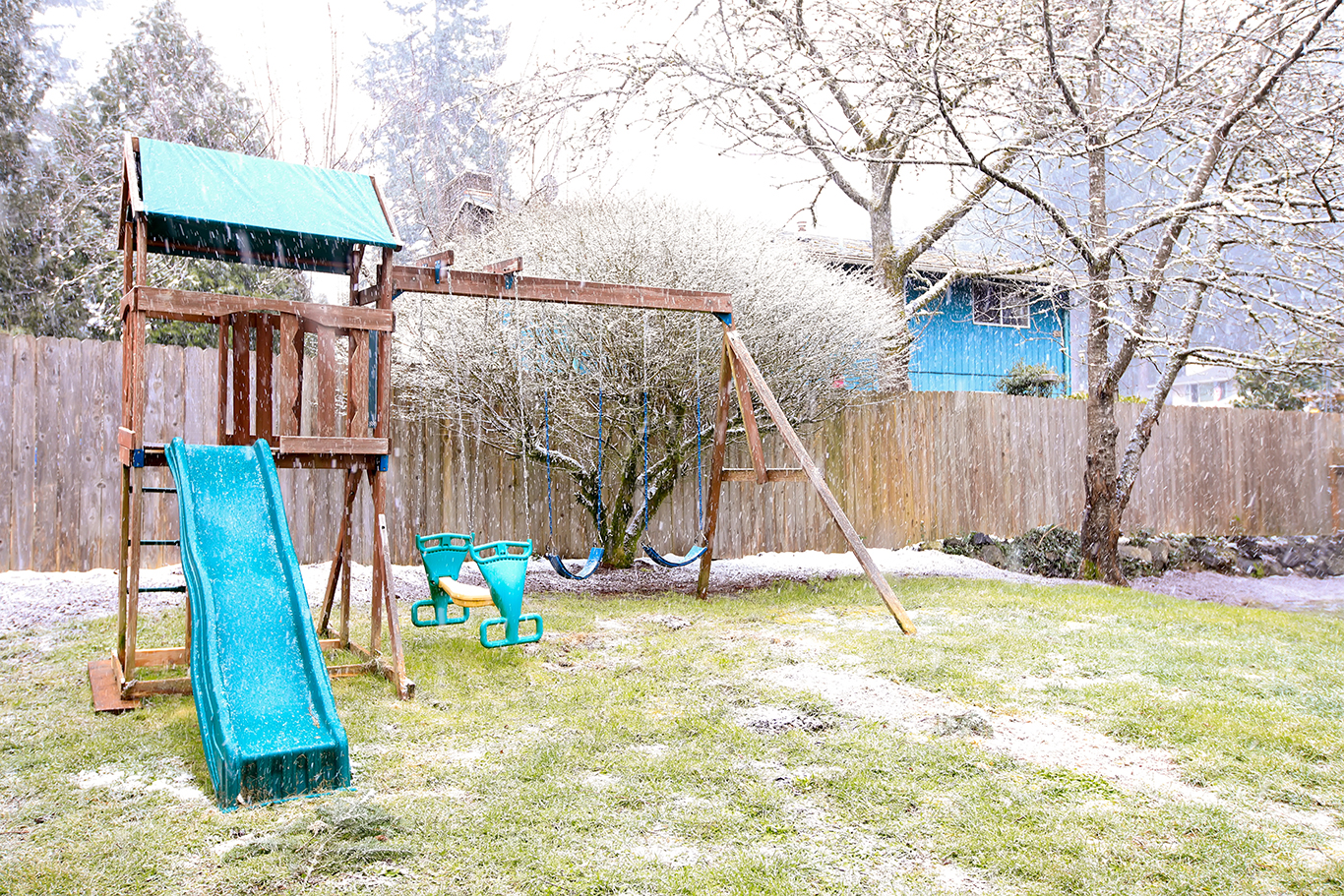 OPEN HOUSE from 12 PM-2 PM both Saturday & Sunday!
4 bedrooms

2.25 bathrooms

2,124 square feet

10,000 square foot lot

2 car – attached garage + plenty of extra parking

Offered for $350,000
Living near the water in the Pacific Northwest is a dream for many; being close to it all is another – fortuitously this home has the best of everything! This home sits between both Steilacoom and Lakewood, giving you easy access to fun on the beach and all the amenities you'd need like shopping & dining.
Just a short 8 minute drive and you're at Sunnyside Beach in Steilacoom – an ocean front park with 1400 ft. of shoreline plus a playground, volleyball court, trails, picnic facilities and a spectacular view of the sound. On a clear, sunny day, you can catch a glimpse of the Tacoma Narrows Bridge. This will become your favorite summer go-to spot!  The seller said "We loved taking family walks to Sunnyside beach park to pick blackberries and to Fort Steilacoom Park for fun times at the playground and dog park."
At the start of summer you can also look forward to the Steilacoom Farmers Market – June 14th is opening day! They have farm and fresh-cut flower vendors, food trucks, specialty foods, and local artisans. Just six minutes away on Lafayette Street and a few blocks from the beachfront.
Another little quick outdoor adventure that's less than a mile away is Farrell's Marsh Wildlife Area. It's heavily wooded, with many trails and has 3,500 feet of fresh-water shoreline, has 3 viewpoints and trail goers have often spotted blue herons on their hike.
Just 12 miles southwest you can find the Lakewood Towne Center for shopping, dining and entertainment – Safeway, Barnes & Noble, Pet Smart, Office Depot, Pier 1 Imports, Famous Footwear, Cold Stone Creamery, Bed Bath & Beyond, Michael's, Target, AMC Lakewood Theater, 24 Fitness, Panera and more!
I asked the seller, "If you were having lunch or dinner out near the home, where would you go and what is your favorite menu item there?" They said, "There are so many great places to eat close by, we enjoy Sunny Teriyaki (salmon or chicken teriyaki), Great Cuisine of India (Korma or Vindaloo) and for a lunchtime destination the new gem we found was Gyro Shack." All of these eateries are around the Lakewood Towne Center and only a brief 5 mile drive.
Call or text listing agent Ryan Knicely for more info: 253-343-4049
Posted on February 23, 2018 at 10:29 pm
Ryan Knicely
Category:
Uncategorized
Tagged

for sale, four bedroom, garage, Lakewood, New Listing, real estate, realtor, Steilacoom, Tacoma, Video Tour, view home